Damian and Sheree purchased Charlie's back in May, 2017
We were very excited when we found out it was back on the market again," Damian Marciante told Eater.
After the Manjourides' siblings, who previously owned the restaurant, decided to retire, Charlie' closed down. In mid-2014. Evan Deluty, chef and owner of Stella Restaurant, along with his wife Candice, later purchased the restaurant and reopened it early in 2016, though the rebirth ended early in 2017. Since then the Marciantes' and their son, Frankie, are reviving the space and have kept the iconic photos on the walls.
It's kind of a dream come true to have a shot at it," Marciante said. "We like Boston landmarks."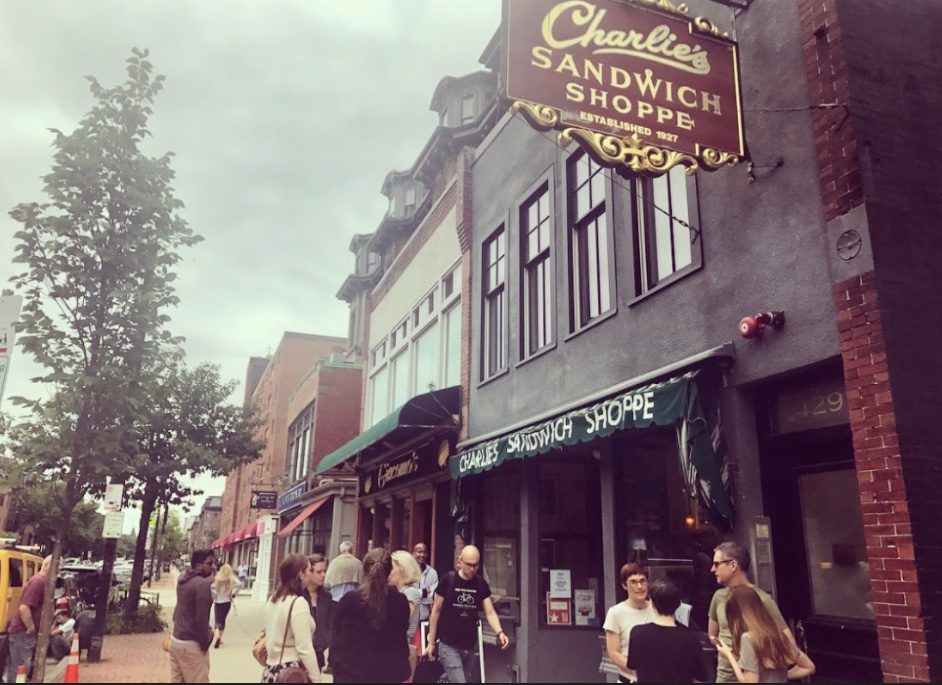 Charlie's first opened in 1927, and Marciante said he remembered visiting the restaurant when its namesake was still there.
"I value what this place was and is all about and the history behind it," he said.
"The 32-seat diner became an institution as it shunned the accepted norms of segregation after it opened in 1927, embracing an inclusive, predominantly African American clientele. Throughout its history, it served jazz musicians, cops, athletes, mafioso, entertainers, politicians—even sitting presidents—and some of Boston's most notable chefs." -The Boston Globe
Charlie's is also memorable for being published in the "Green Book" back in the 40's.  
Charlie's has won a James Beard Award, a distinction given for excellence in cuisine.
Charlie's is a beloved classic old school diner where the walls are adorned with one of a kind memorabilia and photos of days gone by in Boston. "Where Hash Rules" is a "love story" written to tell the history of Charlie's (also known for their famous turkey hash). It's called a 'Sandwich Shoppe' but Charlie's is so much more…. serving breakfast all day and offering a full lunch and dinner menu all the time! You can't come to Boston without visiting this 90-year-old neighborhood spot where the service is friendly, the food is so fresh, delicious and filling – and you will feel welcomed each and every time!